Our Story
Buckledown is a New Country and Classic Rock band covering a wide range of popular music from 80's to present. The groups strong vocals and excellent musicianship blend seamlessly to bring to life all of your favorites from New Country, Classic Rock and Classic Country genres. The group formed in 2013 with a dynamic mix of seasoned musicians hailing from diverse backgrounds including blues, hard rock, country and pop. Buckledown specializes in Privat parties, Weddings, corporate events, fairs, and festivals throughout Eastern Ontario and Western Quebec.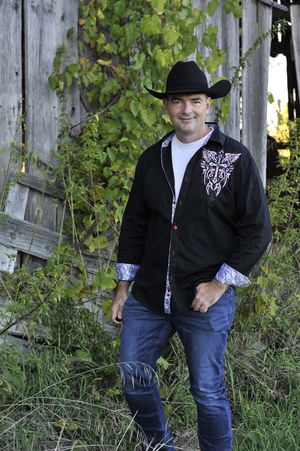 STEVE CATER- Lead Vocals/Rhythm Guitar
Kemptville, Ontario, singer/songwriter Steve Cater, popular solo acoustic act, founded Buckledown in 2013. Since inception, Buckledown has been praised for rich traditional country vocal performances and excellent musicianship. Buckledown has performed at hundreds of venues over the years and continue to entertain crowds from smaller private shows to large festivals with their interpretations of top country hits. 

Listen to what others have said about Steve's performances:
"...an easy, natural talent with a show stopping, resonant baritone voice that not only pays tribute to New Country influences but compares quite favorably... he ain't just whistlin' Dixie, folks, he's singing it!"
 - B. Enloe, Musician & Owner "The Branch Texas Grill".
 "Such a rich, strong country voice. Always puts on a great entertaining show!"
 - D. Fisher- Star 97.5 radio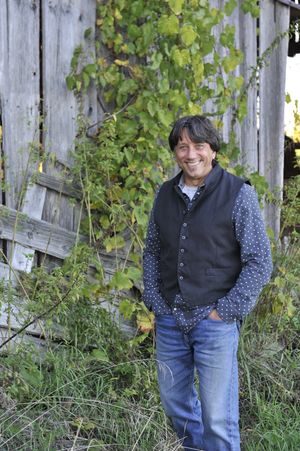 ROD DELCOURT - Bass/Vocals
Hailing from Buckingham Quebec but now calling West Carleton Ontario home, Rod Delcourt grew up playing music around campfires and kitchen tables. This somehow gave way to countless tunes in bars, halls, arenas, festivals, shows, churches and parks. 
In the roles of bass player and harmony vocals for Buckledown, he draws on experience with many groups, including Hillbilly Rose, The Fabulous Heartbeats, Doug and Shirley Sinclair, Arlene Quinn, Hickory Wind, Jookbox, and Stream.   Rod is also currently one-half of singing/song-writing acoustic duo Wilson-Delcourt.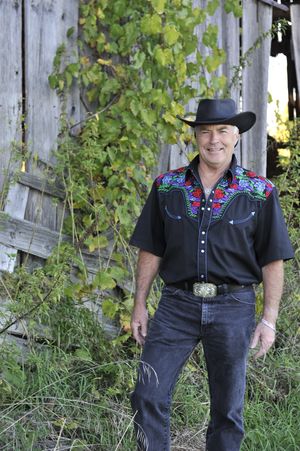 MIKE BLACKMORE - Lead Guitar/backing vocals 
Michael Blackmore (Guitar/Vocals)
Michael brings over 40 years of professional musicianship to the band.  As a self-taught musician, Michael's influences began with blues/rock guitarists (Blackmore, Clapton, Beck, Page, Santana), later evolved to jazz players (Benson, Pass, DiMeola, Carlton) and most recently ended up with country-rock pickers (Albert Lee, Danny Gatton, Vince Gill, Ray Flacke, Brett Mason).  Over the years Michael has "sponged" from each of these great players in order to develop his personal style and approach to contemporary guitar playing.  
Over the years Michael has played with the following groups: Calico Silver, Van Horn (Vancouver BC), 60 Cycles (Ottawa), Private Party, Hickory Wind, Bruce Golden, Horsin' Around, Midnight Highway, Sweet and the Back Beat, The Mud Boys, Sterling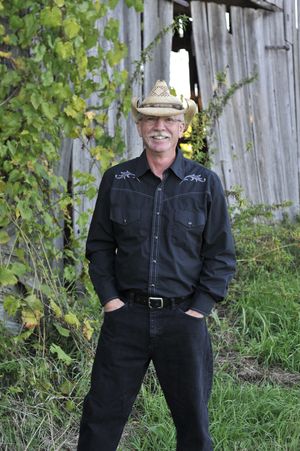 KEN REYNOLDS - Drums
Ken Reynolds has been an avid drummer / teacher / session artist  in the Ottawa area for over 30 years ! He has had the pleasure of playing with many local bands and artists , and has mentored many students as well.  He has played with HOSS County, the Country Kings, Dark horse, Hickory Wind, Midnight Highway, Sticks n'Stones, Robert Farrell, Sweet and the BackBeat and Ridin' Shotgun.
Ken endorses DW drums, Paiste cymbals,Vic firth sticks, Evans heads and Protection racket cases.